WORKS AND TECHNICAL SERVICES
The District Vision
A healthy - well educated, productive and prosperous community.
The District Mission
 To deliver quality service to the people of Buliisa so as to promote equitable and sustainable social economic development.
 The overall goal of the district is to improve the social economic being of the people, and it will be attained through the following strategic objectives:
 Works and Technical Services
Sector Goals
 a)       To Make Buliisa District Road Network motorable at all times
b)      
To improve building infrastructure through new construction and maintenance of the existing
Works and Technical Services
 a)       To reduce time of travel on the road
b)      
To reduce vehicle maintenance cost
c)      
To improve the linkage of all social infrastructure
d)      
To increase the percentage of motorable feeder roads by 80% by 2020.
e)      
All existing building infrastructure is maintained
f)       
All building infrastructure to be planned
g)      
To improve safe water coverage by 20% by 2020.
h)      
To improve latrine coverage by 30% by 2020.
Staffing:
The sector is Politically headed by Hon Fred Lukumu, the District Chairperson who doubles as the Sec for Works and Technical services.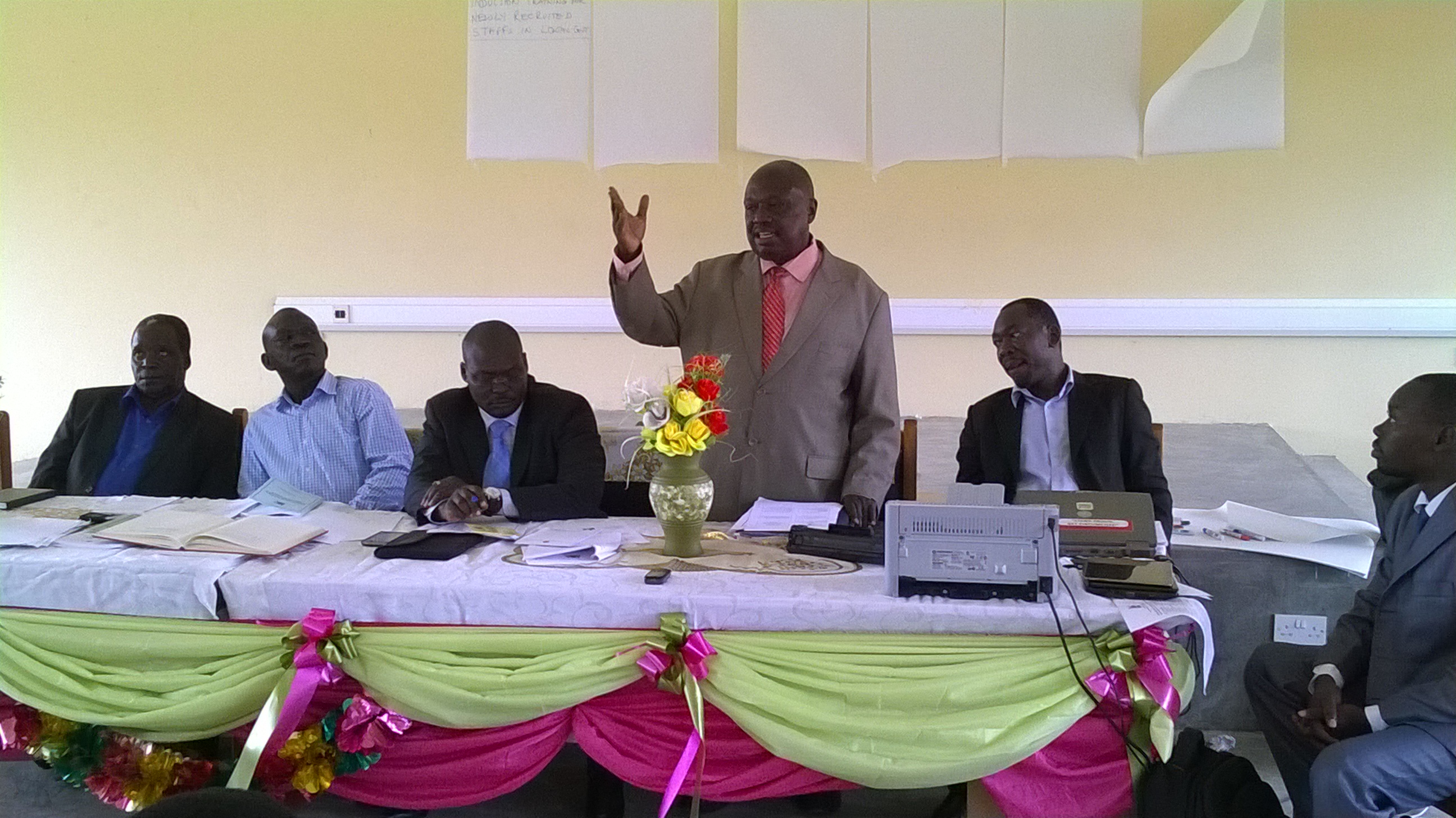 Hon Fred Lukumu, (Standing) Sec for works addressing atakeholders on key issues
The Sector is Technically headed overall by the District Engineer Mr Asiimwe Siraj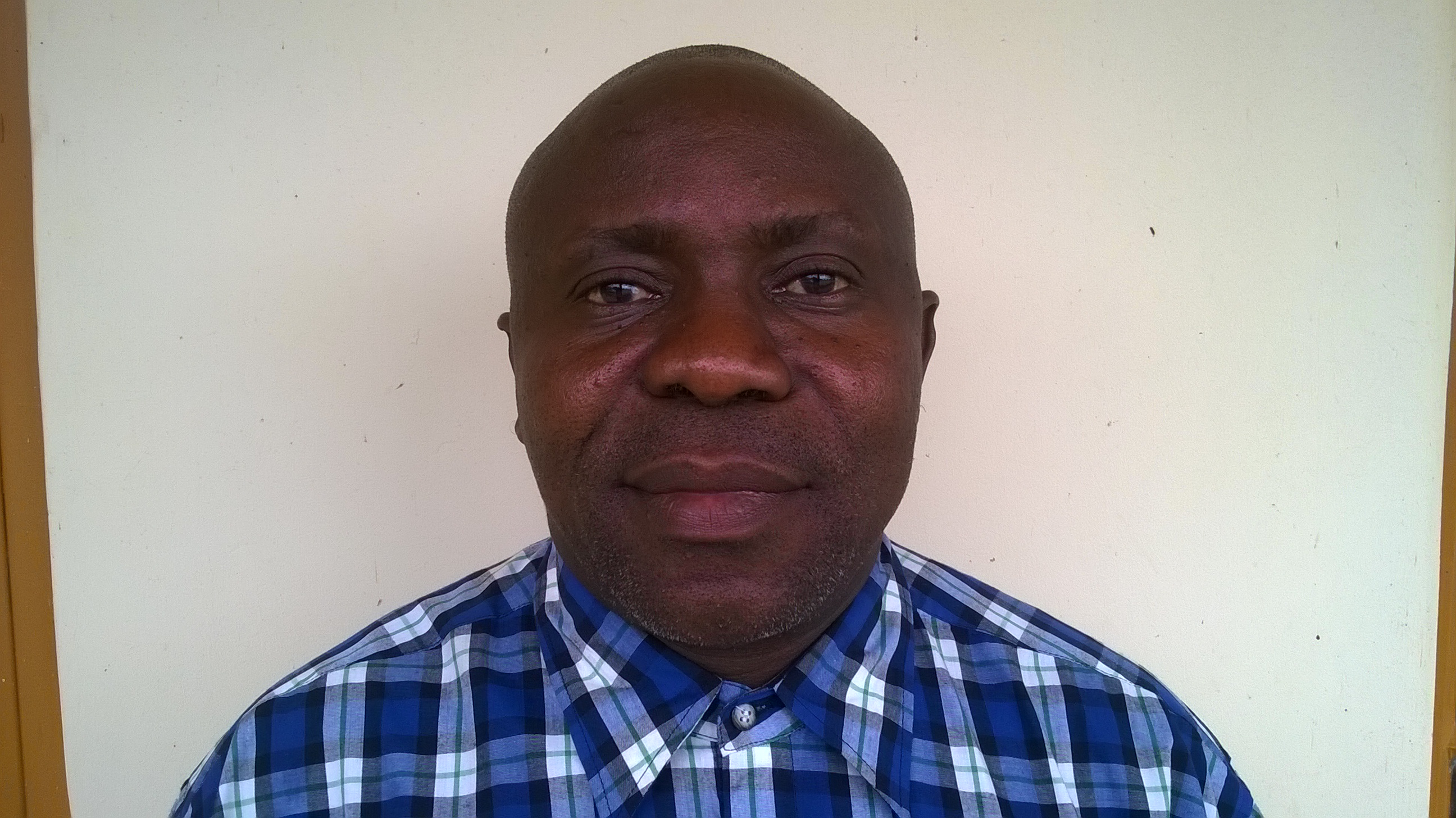 The Water sub sector is headed by Engineer Muhambura Stephen.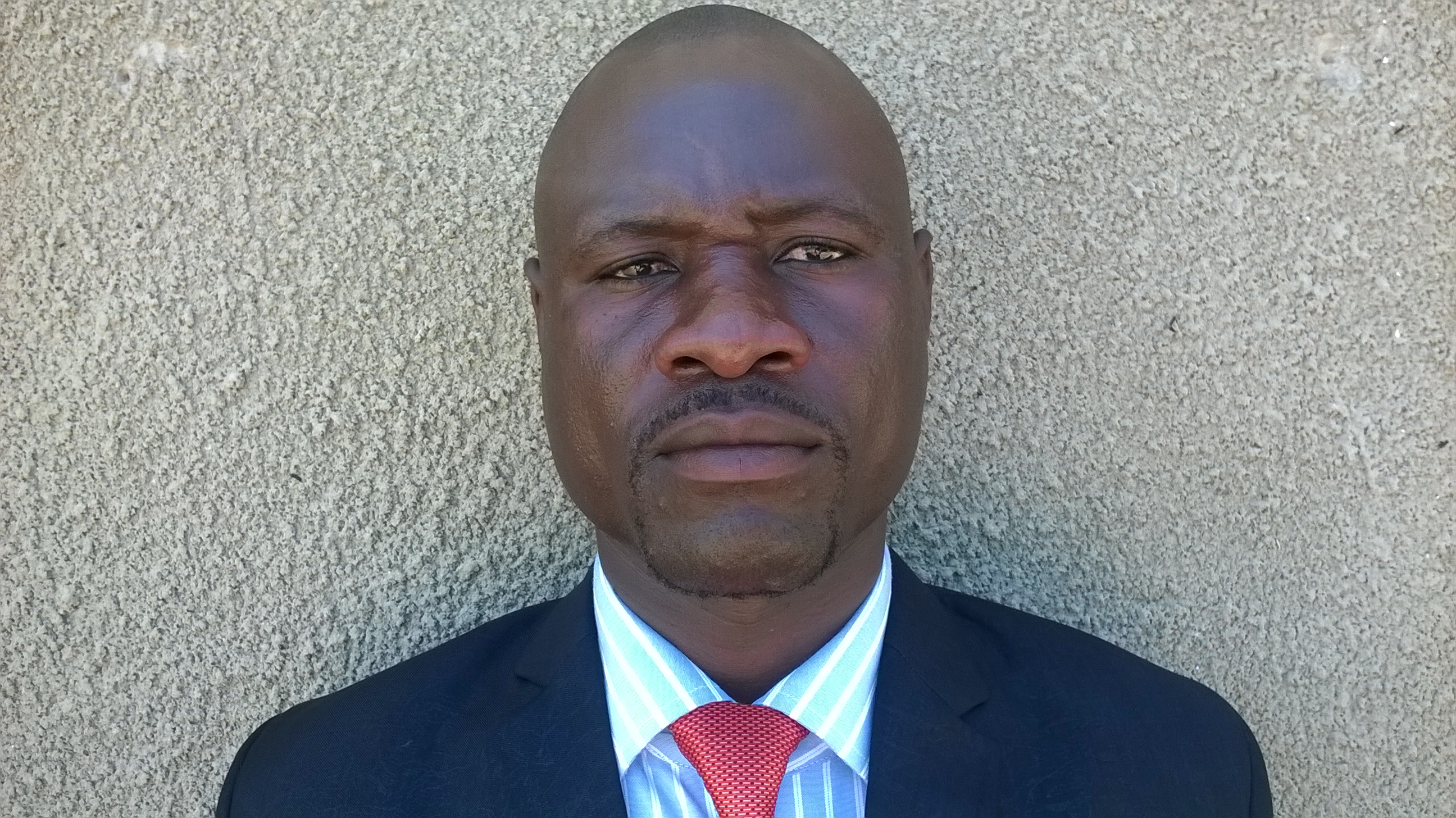 Enginner Muhambura Stepen, the Ag. District Water Officer Buliisa.
Road Infrastructure:
Buliisa District has a total of 373 kms of gazzeted road network  of which 162 kms are Trunk roads, 85 kms are Feeder roads and the remaining 126 kms are Community Access Roads.
Most of Buliisa Feeder and Community roads are characterised by sandy soft soils across low lying areas, Inadequate Gravel on steep gradients, Heavy bushes which grow very fast even after cutting them and Inadequate cross drains.
Table 1: Roads by type and length
| | | | |
| --- | --- | --- | --- |
| S/No. | Road Type | No. of kms | Condition |
| 1. | Tarmac road | 2 | Fair |
| 2. | Trunk road | 160 | Some sections bad |
| 3. | Feeder roads | 85 | Fair |
| 4. | Community Access | 112 | Fair |
| 5. | Urban roads | 14 | Good |
|   | Total | 373 |   |
Introduction
 This sub-section provides a concise overview of the different water sources used by the communities in the District and their management.
In February 2014, a team of UBOS officials in collaboration with district staff collected data at village level on the various water sources namely: public stand taps, springs/wells, boreholes, public water tanks, valley dams, rivers, lakes and gravity flow schemes.
For each water source, data collected established the status i.e. functionality and reliability. Information was also compiled about the existence of water user committees and whether they had women among the members.
The National Water Policy
 The National Water Policy of 1999 seeks to promote "a new integrated approach to manage the water resources in ways that are sustainable and most beneficial to the people of Uganda". 
Two of the key policy directives include: "integrated and sustainable, development, management and use of the national water resources, with the full participation of all stakeholders" and "sustainable provision of clean safe water within easy reach and good hygienic sanitation practices and facilities, based on management responsibility and ownership by the users, within decentralized governance".
Water Management at District Level
 The Local Governments (Districts, Town Councils and Sub Counties) are empowered by the Local Governments Act (2000) to provide water services and manage the Environment and Natural Resource base.
At the District level, Water Offices are headed by the District Water Officer who manages water and sanitation developments and oversees the operation and maintenance of existing water supplies in the District in line with the national policy.
The DWO is assisted by the Assistant District Water Officer In Charge of Sanitation Mr Sabiiti Titus, together with the Assistant District Water Officer In Charge of Mobilization CDO Mr Dison
Community Level Participation
Since water is life and the most important stimuli to economic development both at local and national level, community participation is paramount.
Communities are responsible for demanding, planning, contributing cash and in kind towards operating and maintaining rural water supply and sanitation facilities.
This is done through Water User Committees (WUC), which are sometimes referred to as Water and Sanitation Committee (WSC) and they are required to be established at each water point.
Table 2 shows that Buliisa District had 71 safe water sources with functional water user committees.
Buliisa Sub County had the highest percentage (52.6) of water sources with FUC, followed by Ngwedo Sub County at 31.1 percent while Butiaba Sub County had the least percentage of 18.2. All the functional water user committees comprised of both men and women, gender sensitive.

 Table 2: Number of Safe Water Sources with Water User Committees by Sub County
Sub County

Total No of Safe Water Sources

Water Sources with WUC

% of Water Sources with WUC

Biiso

74

19

25.7

Buliisa

19

10

52.6

Buliisa TC

20

6

30.0

Butiaba

22

4

18.2