STATUTORY BODIES/DISTRICT LEADERSHIP
Buliisa District was established in 2006/2007 being curved out of the Greater Masindi District.
The first and current District Chairperson Hon Fred Lukumu has steered the District from height to greater height. The District Council currently consists of 18 Directly elected councillors representing the 7 sub counties.
The District Chairperson is seen here addressing Public servants of Buliisa District during the Africa Public Service Day at the District resource centre.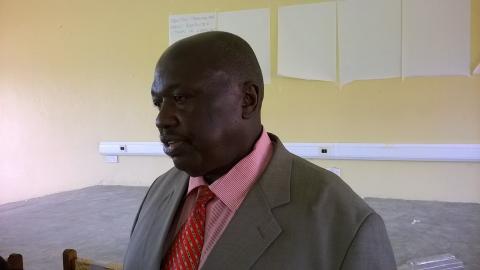 Meanwhile, Hon Fred Lukumu the District Chairperson was out there discussing Pulic accountability during Ekimeeza meeting at Buliisa Community Hall.