Pictures
Welcome to the Visual side of Buliisa District.
Alot has been done in the District especially in the FY 2014/2015 ranging from Hard ware projects to soft ware activities.
Please, take a look at the various projects and activities carried out in the District in the various departments that are mandated to implement Council resolutions.
Do enjoy to look at the Human Resource capacity in the District with the corresponding activities and out puts.
Once again, dear reader, you are welcome to this site.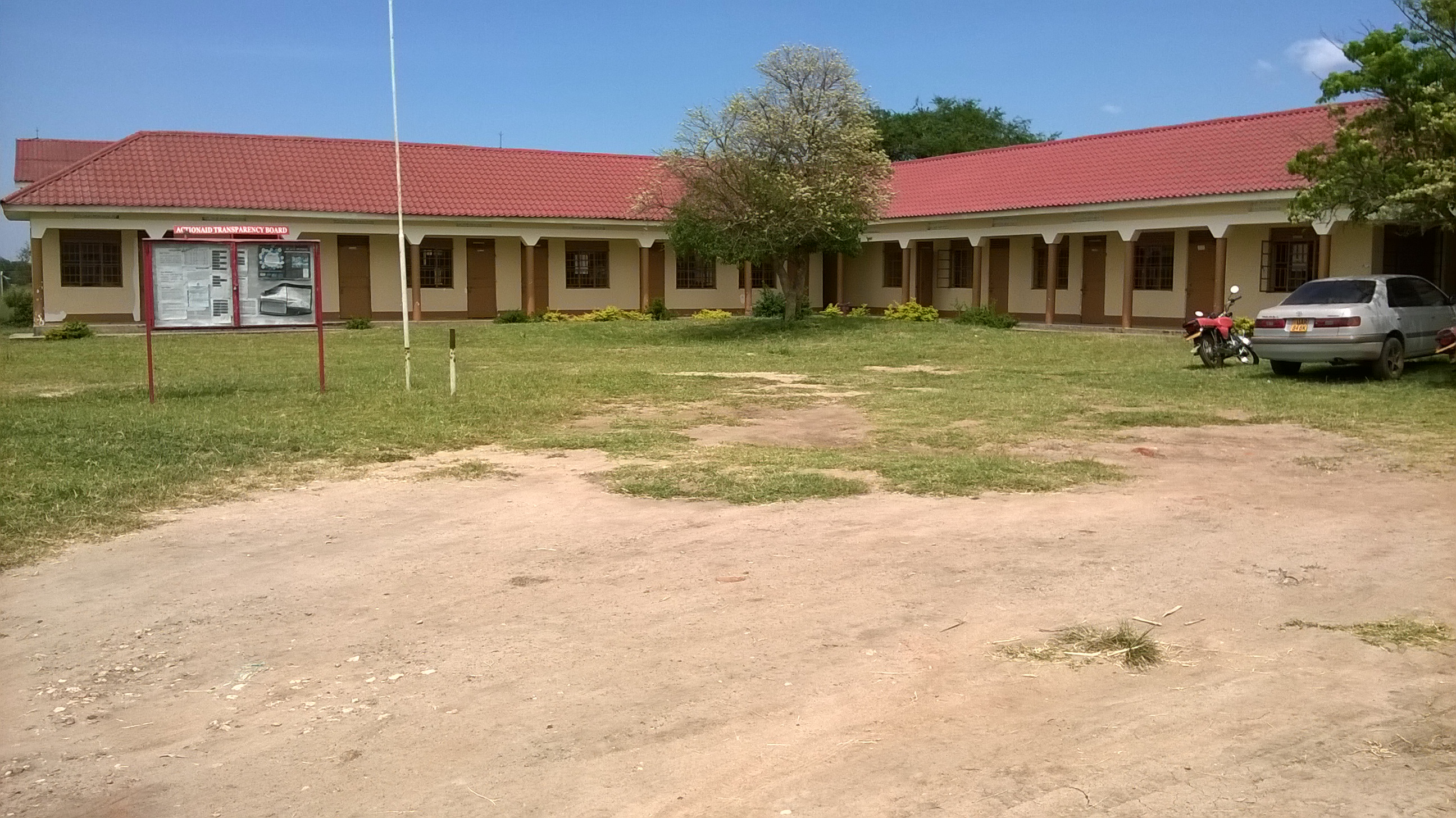 Buliisa District Local Government Head quarters Block, nice looking housing LC V, CAO, and HODs.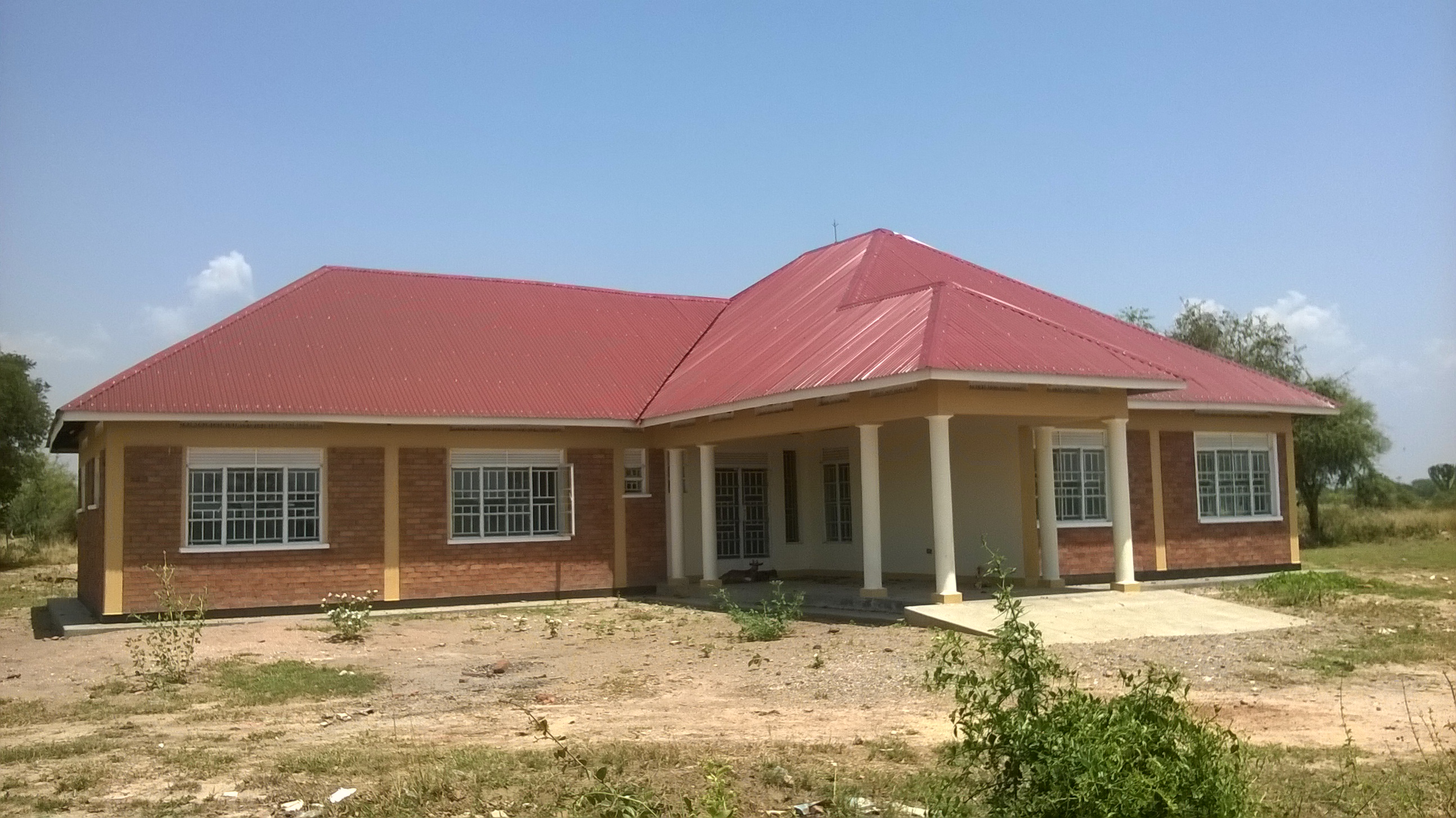 Front view of the newly commissioned DHOs Office Block constructed with funding from PRDP FY 2014/15.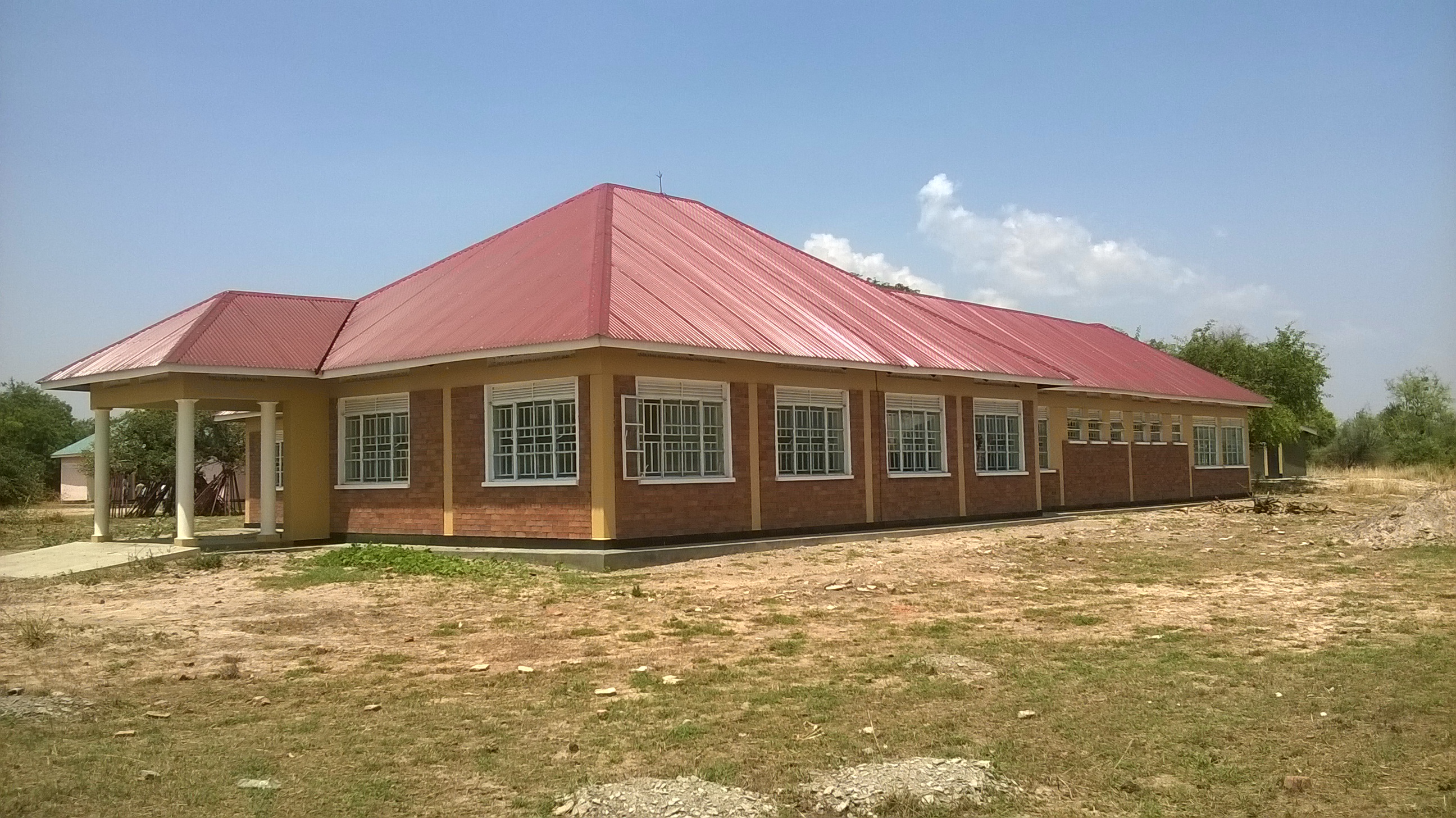 Side  view of the newly constructed DHOs Office Block at BDLG. Photo by Hannington PRO Buliisa.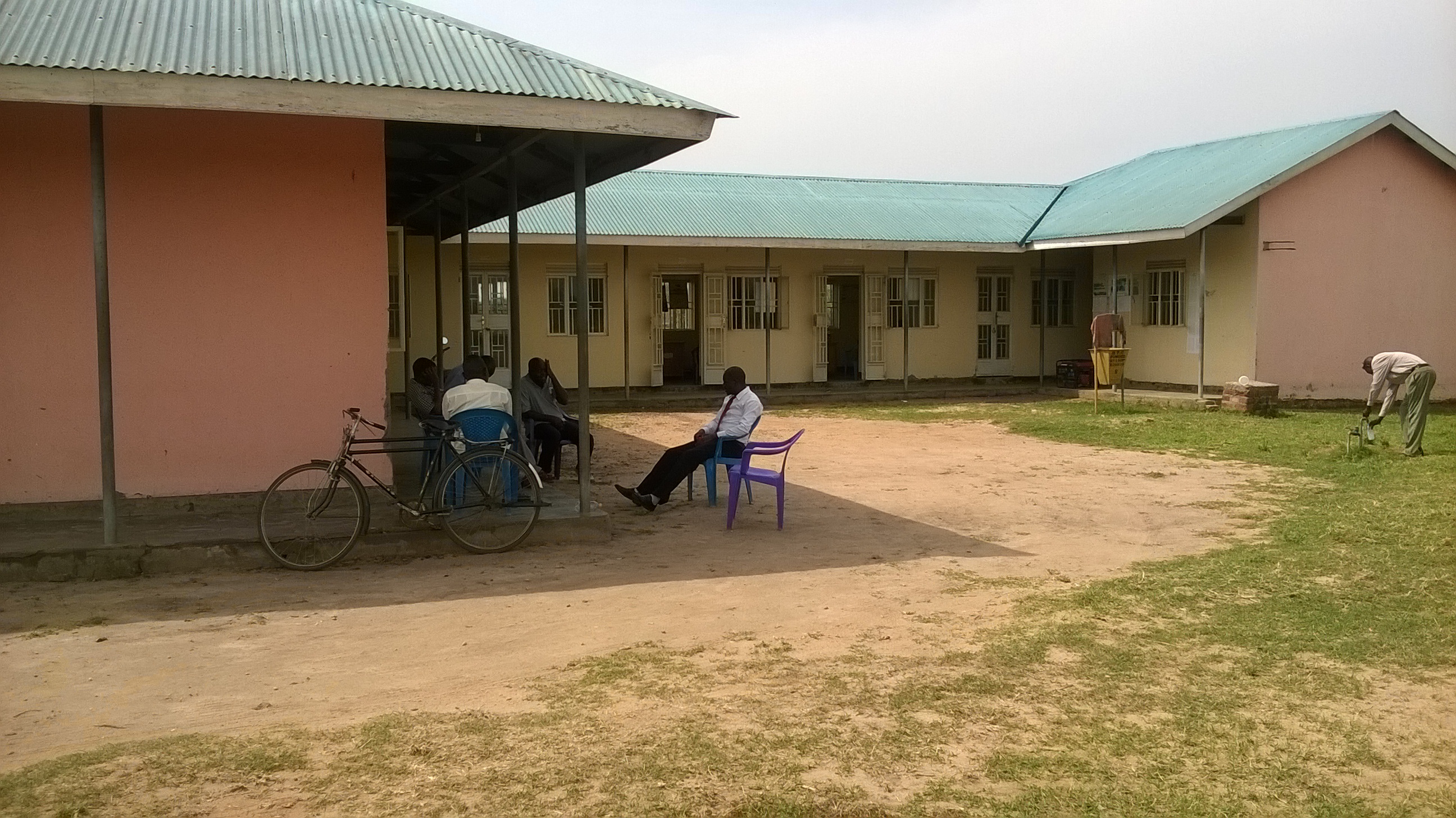 Buliisa Town Council Office Block, with officers having a courtesy chart chaired by the CFO Mr Mujuni Richard (In Nec tie) 
Newly Constructed Kihungya Sub County Head Quarters Office Block. FundeR PRDP FY 2014/15 Photo by: Hannington PRO Buliisa Lumia Pix. Mr Mureebe Blair, D.Planner appreciates it.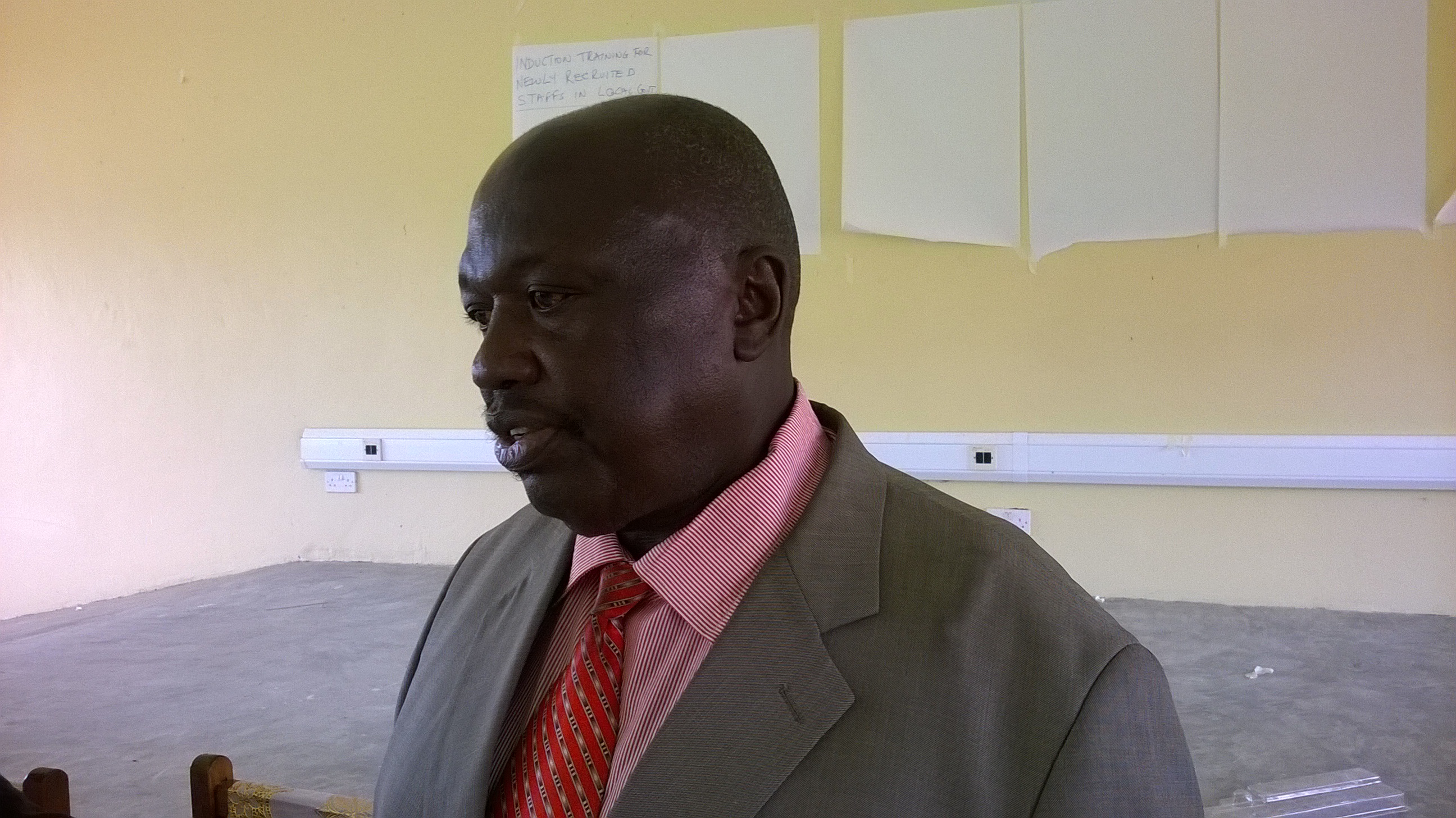 Hon Lukumu Fred, District Chairperson Buliisa. Passionate about service delivery. Photo by PRO Buliisa.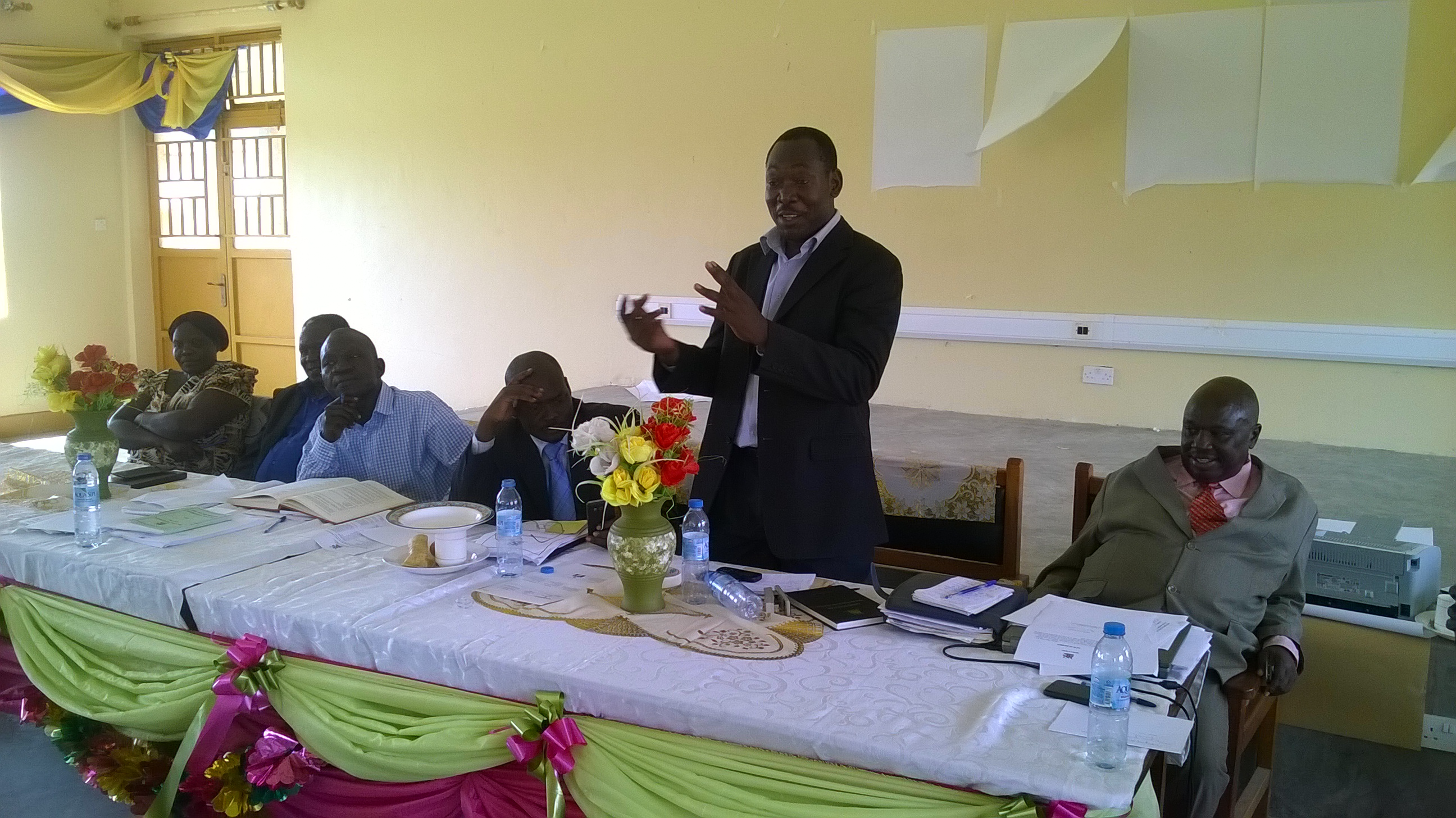 RDC Buliisa District (Standing) stressing a point while delivering a key note address to Public Cervants at Buliisa District Resource Centre. LC V, CAO, PHRO, C/MAN BGH Board Chairman, Hon Kafua Listen curiously. Photo by Hannington PRO Buliisa. Courtesy Photo.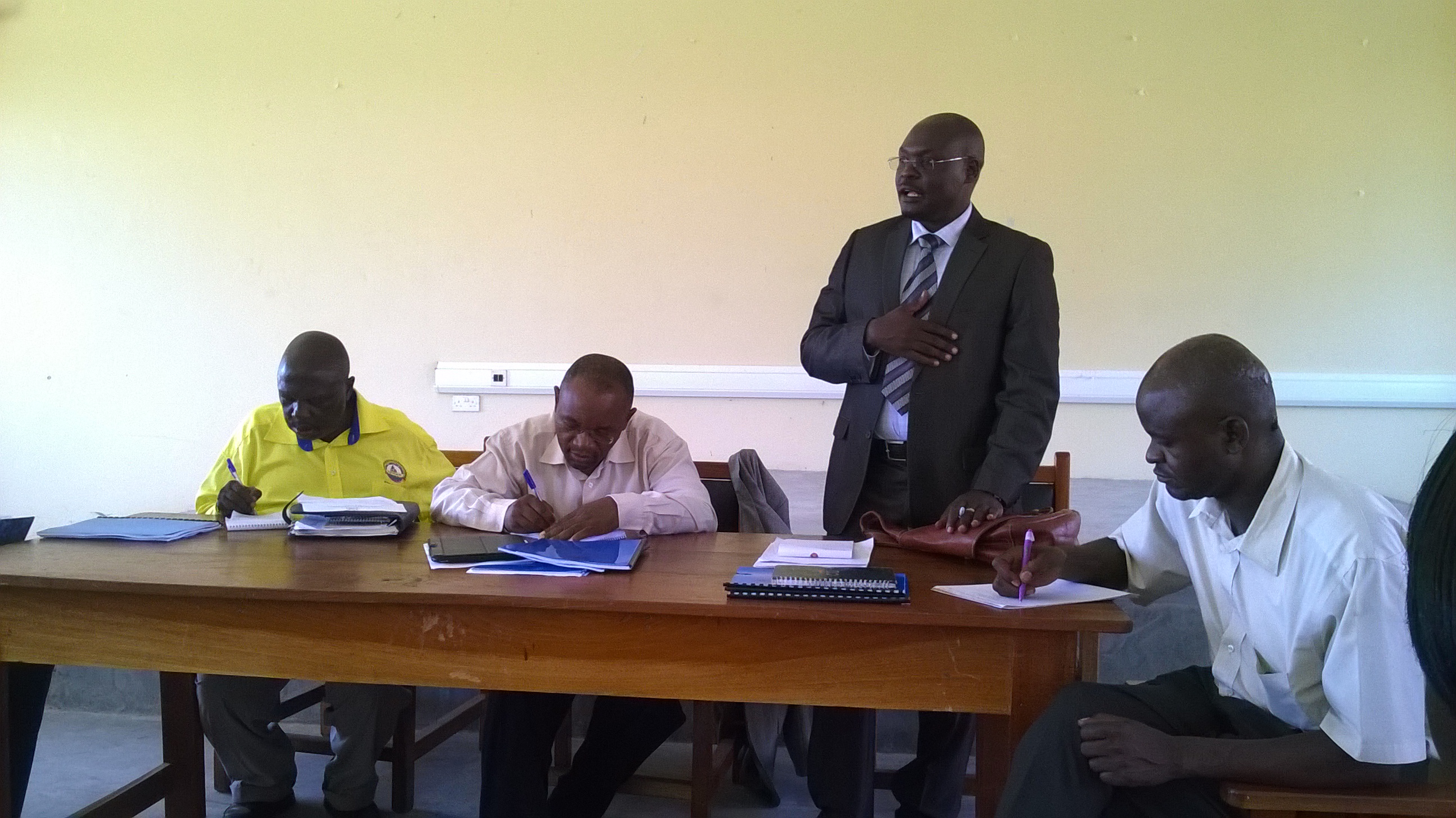 Chief Administrative Officer Buliisa Mr Oloya Stephen (Standing) addressing stakeholders after meeting Officials from Uganda Local Government inspection Division at Resource centre. LC V Chairman (In yellow shirt) and Delegates take notes. Photo by Hannington PRO Buliisa. File Photo April 2015.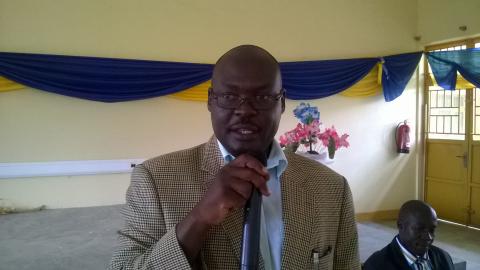 Up Close: Mr Oloya Stephen, Chief Administrative Officer Buliisa District.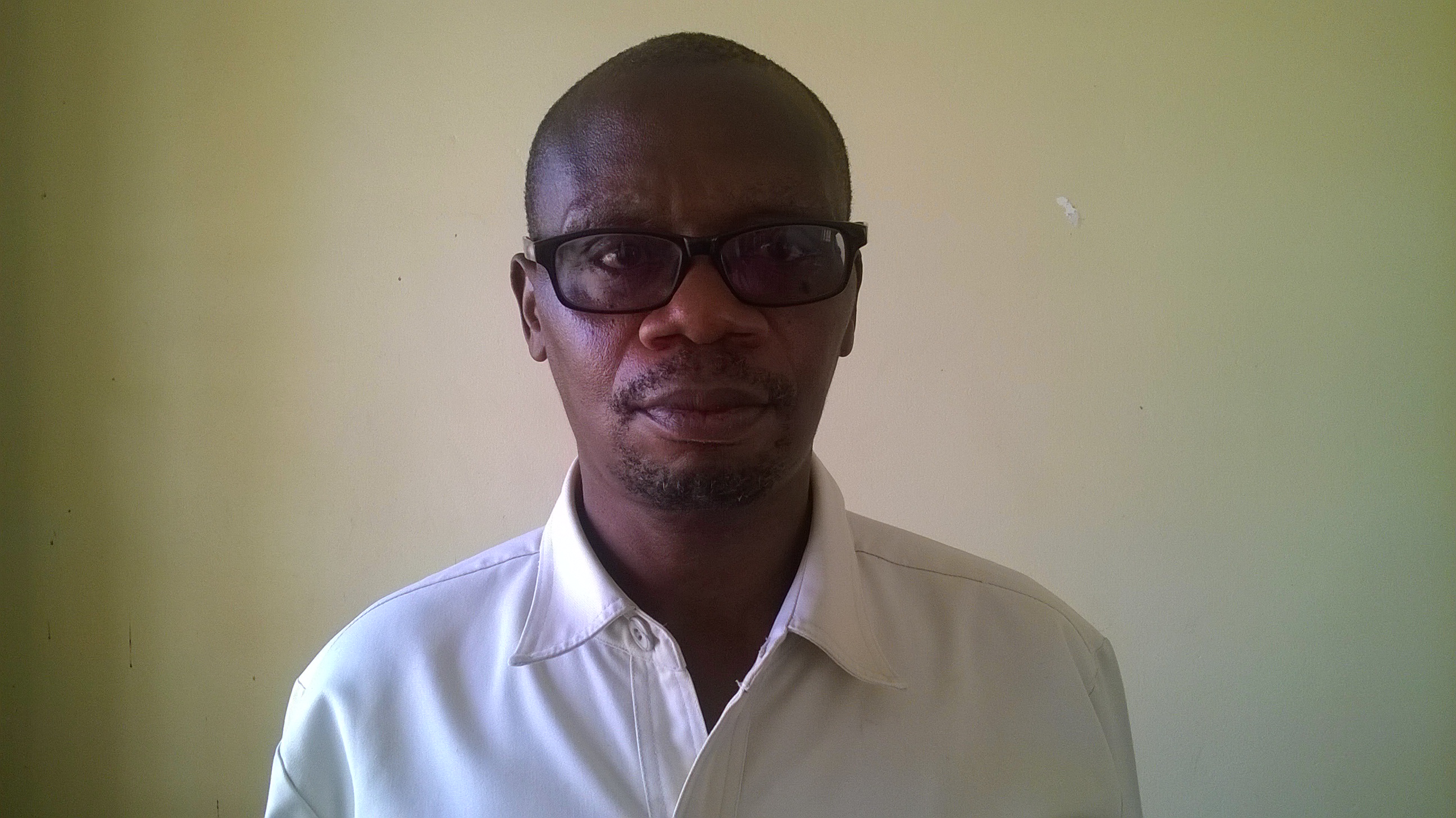 Mr Mureebe Blair, District Planner Buliisa District Local Government. A Focused and upright man.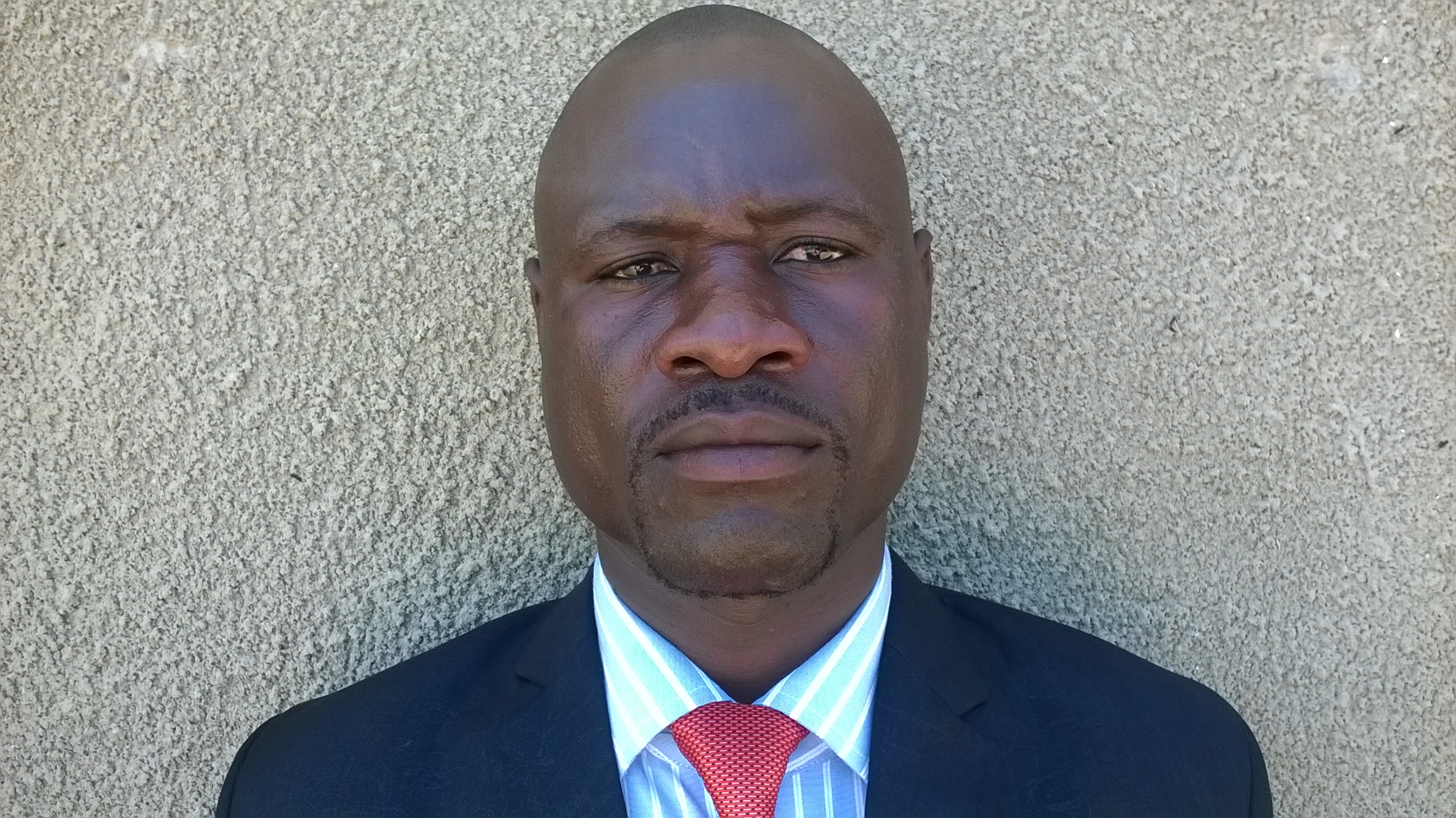 District Water Officer Buliisa Eng. Muhambura Stephen.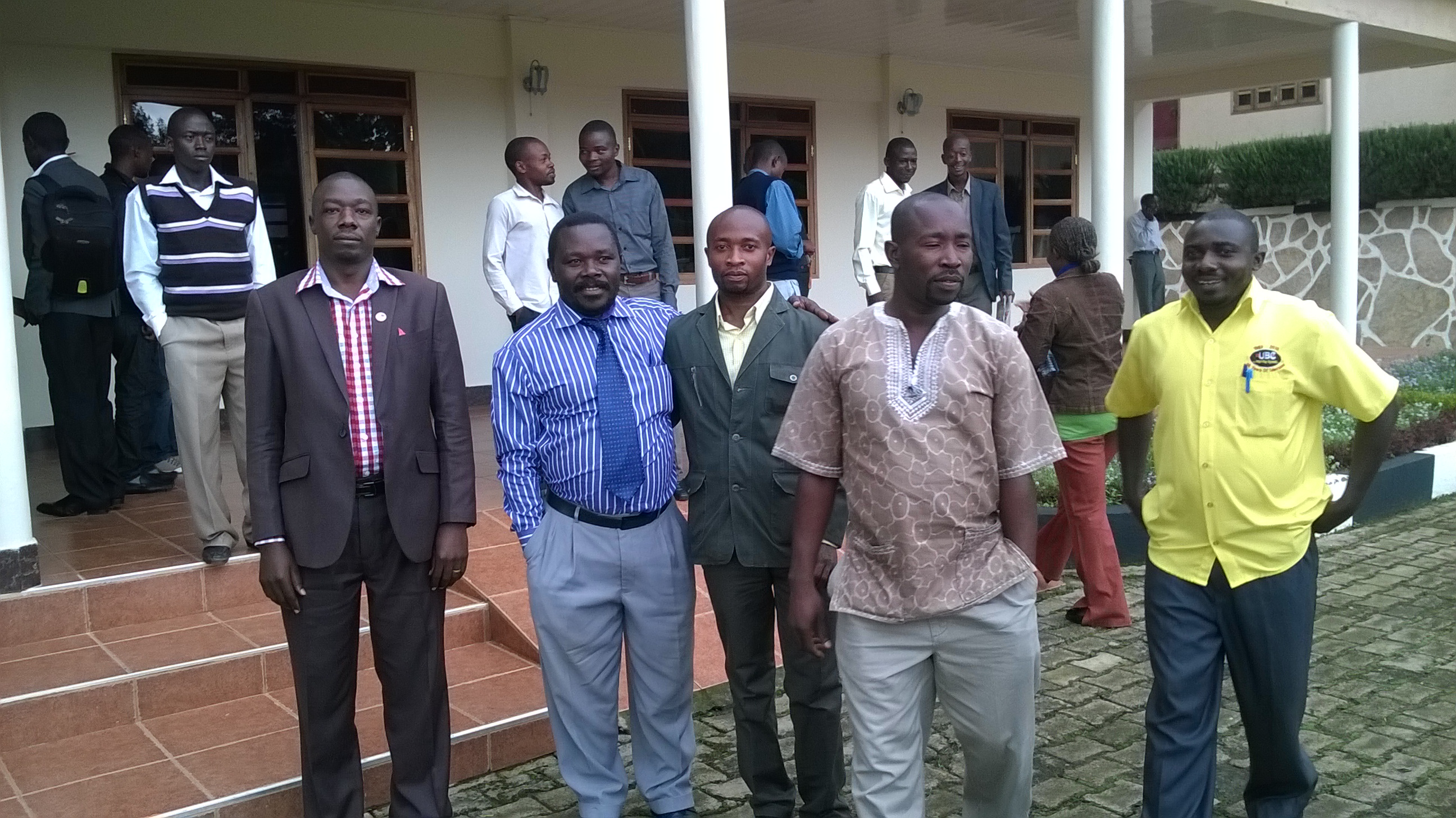 District Information Officers at a meeting organised bu UAC for eMTCT/HIV Prevention at Kalya Courts Fort Portal. PRO Buliisa Mr Hannington (In Brown Suit), Perez from Hoima, and others take a photo. Lumia Pix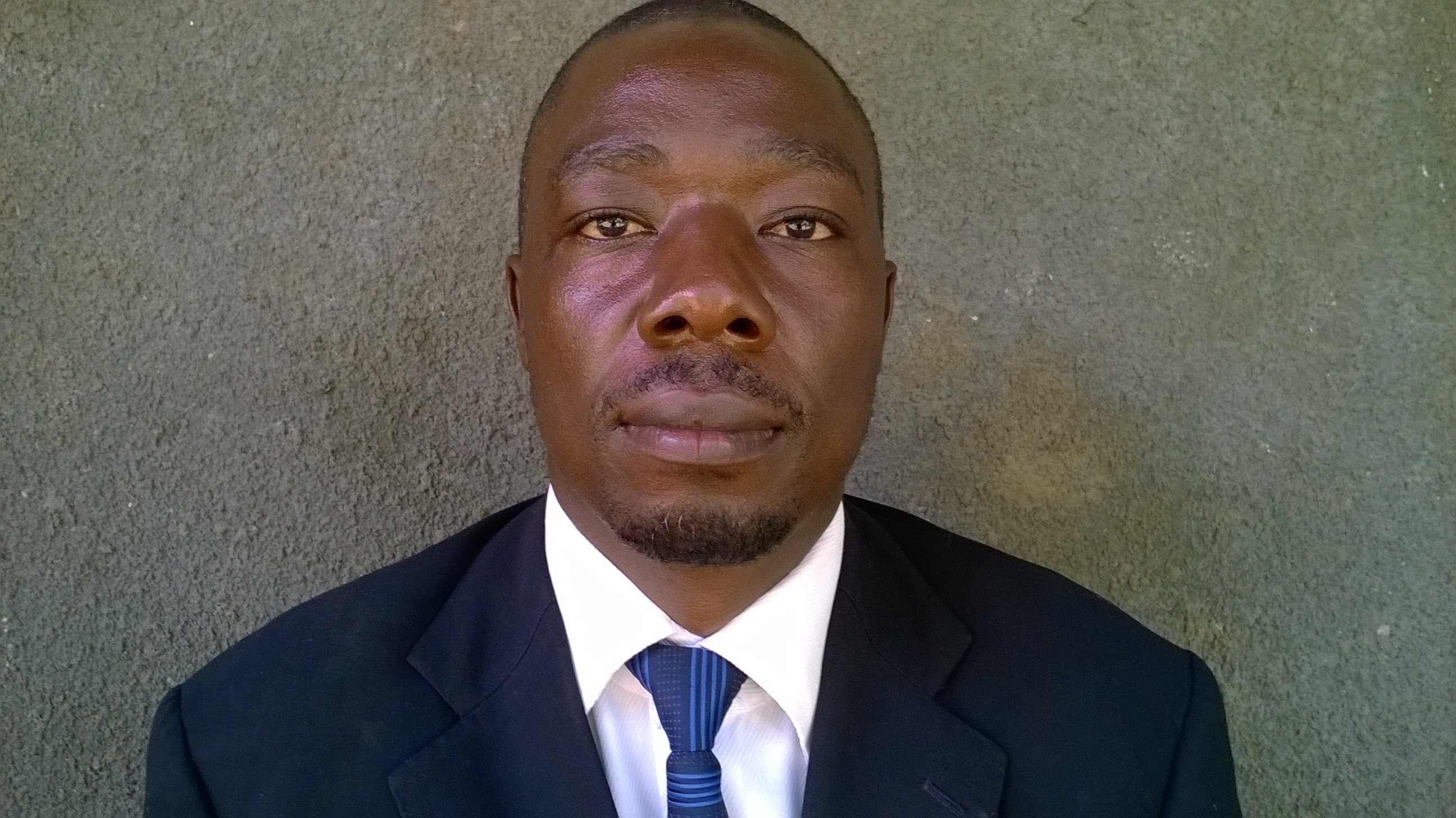 Mr Tibaijuka Hannington, Public Relations Officer (District Information Officer) Buliisa District. Lumia Pix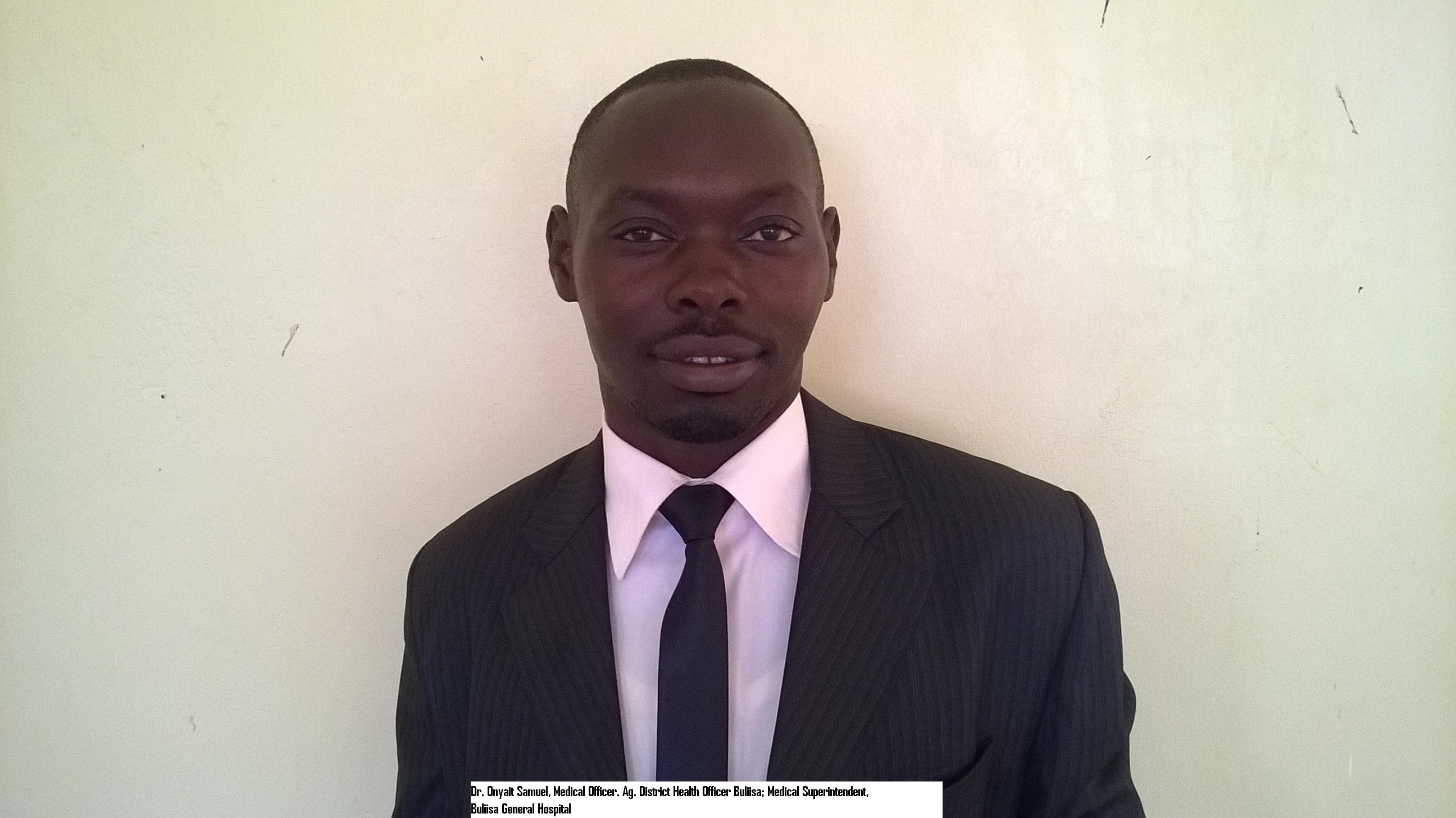 Dr Onyait Samuel District Health Officer Buliisa District.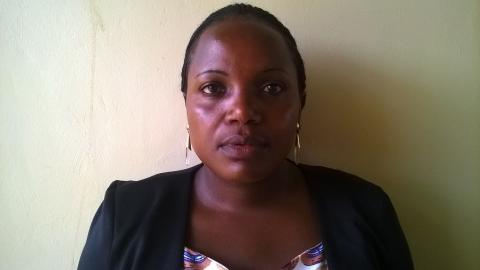 Sr Kusemererwa Harriet, A.DHO (MCH) Buliisa District; SNO Buliisa General Hospital.
Production Sector. This sector is headed by the District Production Officcer Mr Kaahwa Robert.
It consists of Veterinary services, Fisheries sector, Operation Wealth Creation (NAADS)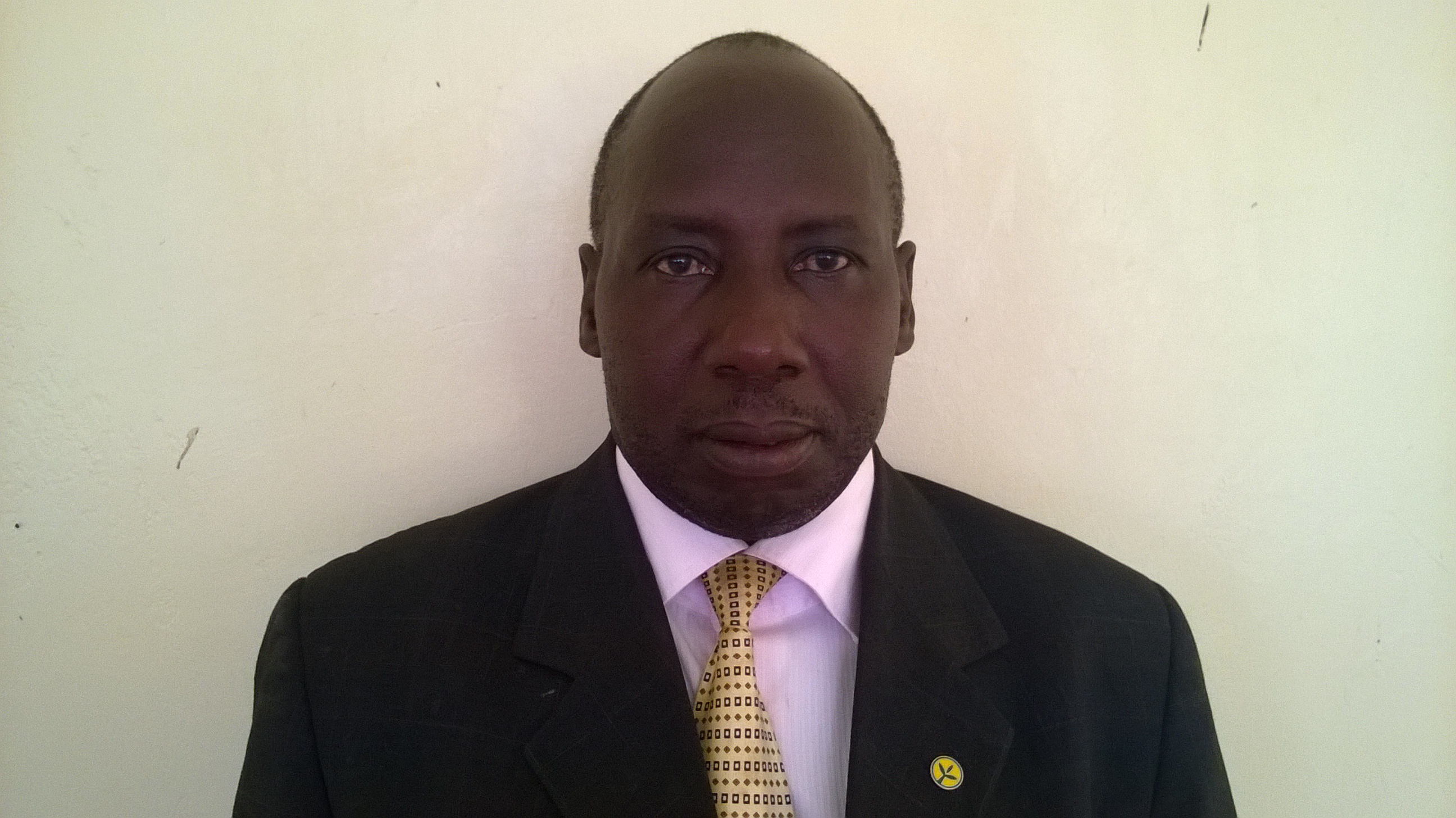 Mr Kaahwa Robert, District Production Officer BDLG
Mr Tugume Benerd Isoke, DNRO/Physical Planner Buliisa District.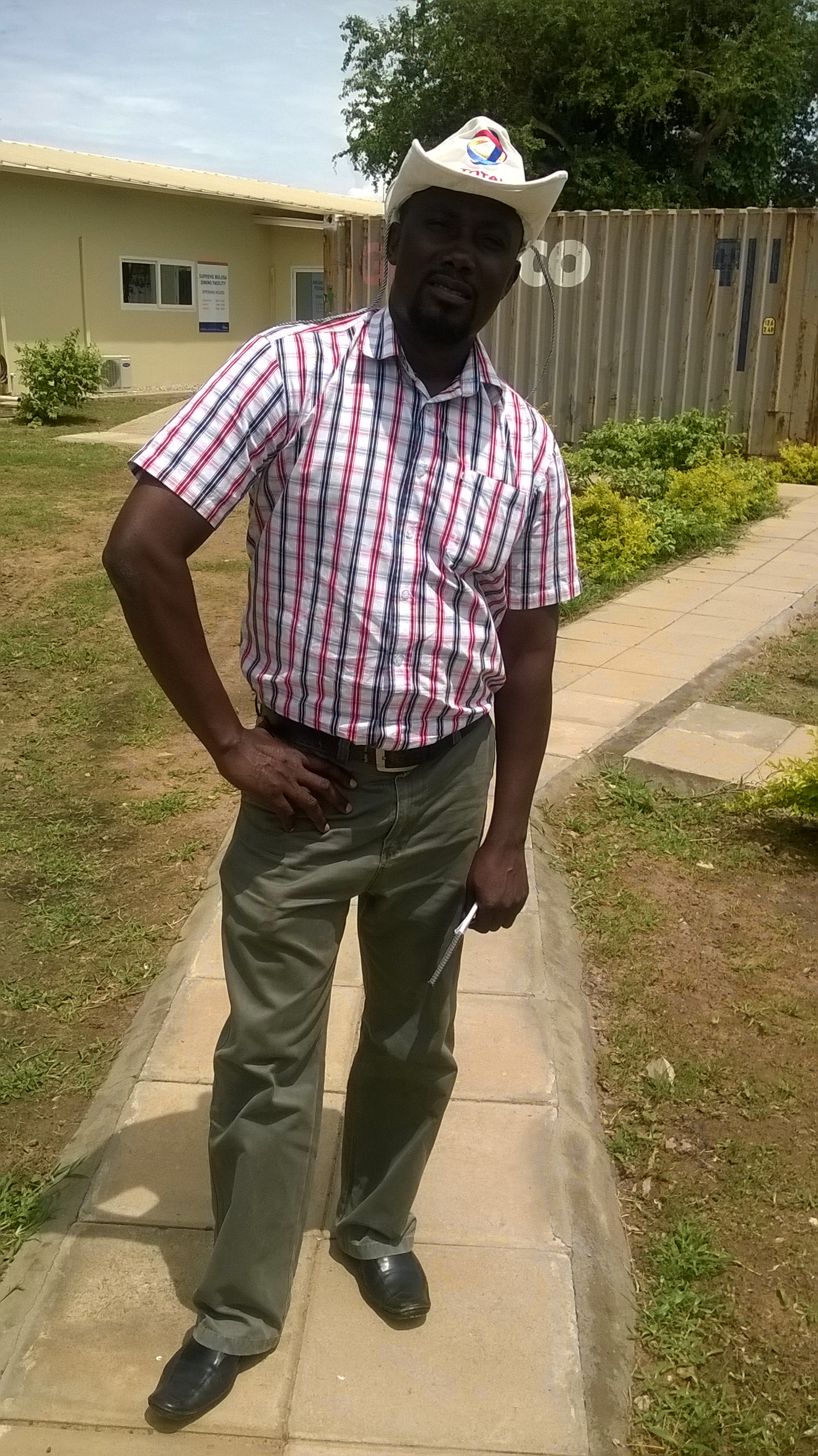 Mr Ngongaha Philiip, District Environment Officer/Fisheries Ifficer Buliisa District.
Linkage with Partners.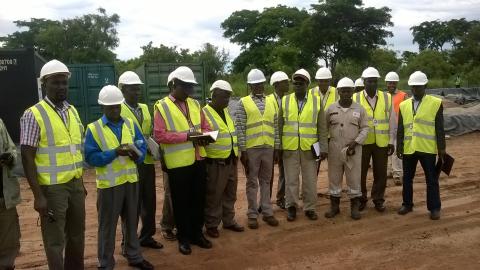 Buliisa District Officials inspect Oil waste site at Bugungu Waste consolidation area. District Environment Officer Mr Phillip was there to ensure standards. Photo by Hannington PRO Buliisa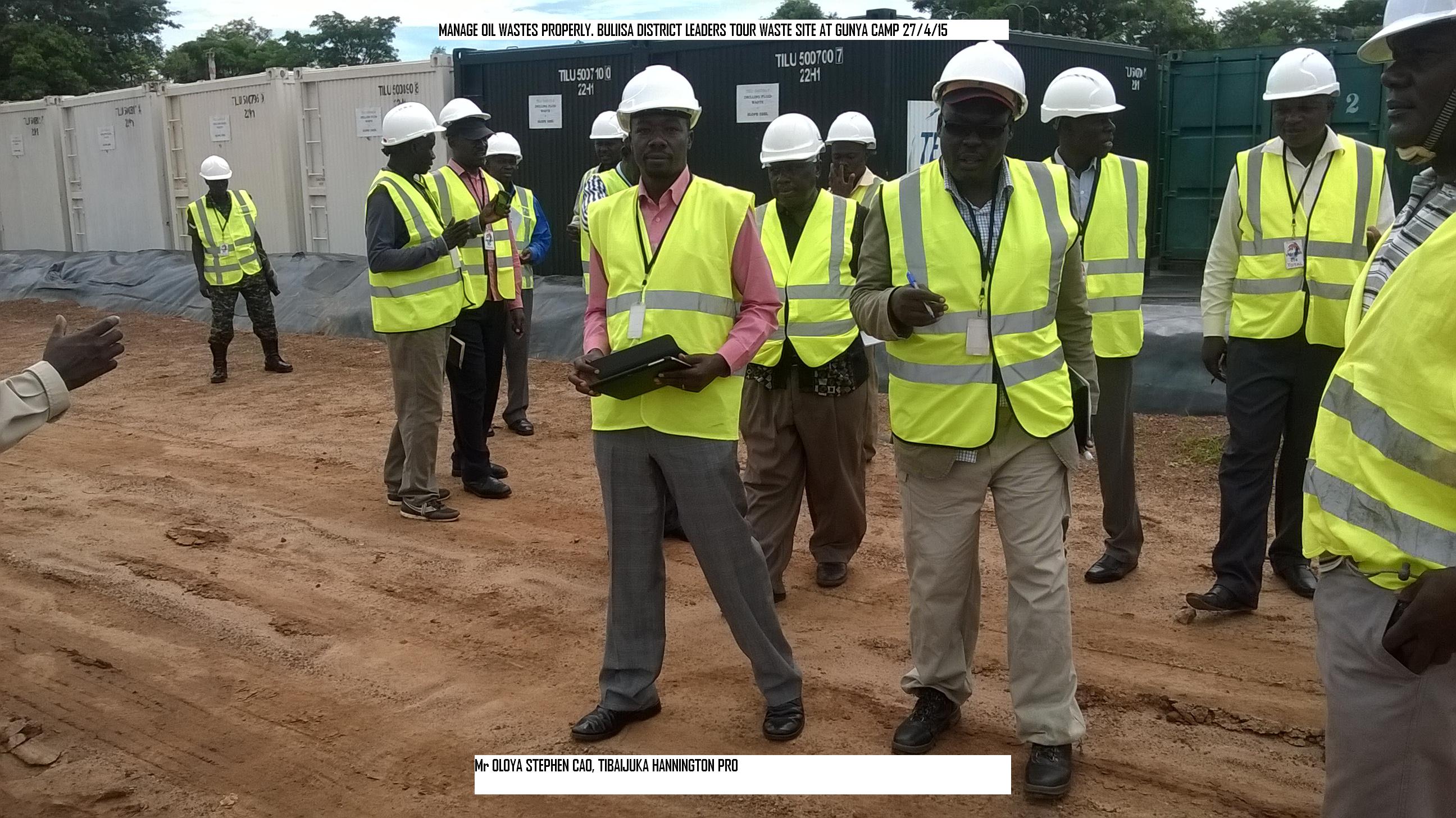 CAO Buliisa, PRO Buliisa, District Chairman and other District Officials inspecting Oil waste site at Bugungu waste consolidation site. Lumia Pix